Leopard Mobility: Can Cell Phones Be A Profitable RTO Category?
Many RTO dealers have asked me "How do I make cell phones a profitable category?
"My customers all want the newest phone but they always end up losing them or breaking them."
– or – "I also have expensive phones come back with iCloud or Google lock which means I am stuck
with a $1000 + paperweight."
This happens far too often in the RTO business because of not taking full advantage of
warranty/insurance programs offered to RTO dealers. Phones can be an expensive mistake for RTO
dealers if the program is not properly managed and each store employee is given the proper tools to
make phones a profitable category. Here are some things that our most profitable dealers are doing
to ensure success in the RTO phone category:
1. Carry phones your customers actually want to own
- sounds like common sense but I can't tell
you how many stores I have been to that have drawers full of low-end phones (Blu, K Touch, Hansei,
etc.) that are broken and not repairable. Stick with Samsung, Apple, and LG. Parts are readily
available, demand is high, and resale/re-rent value is way better than the copycat phones.
2. Price and term your phones correctly.
Cell phones (even high-end models) typically have a life
of 12 months, especially in RTO. Your customers want the newer models, and you don't want to be
stuck with 3rd generation old phones. Make sure they leave your system within 12 months. Most
warranty/insurance plans for RTO phones also last 12 months.
3. Refurbish AND re-kit your returns.
Leopard Mobility offers full-service re-kitting and
branding on returned items for $39. The phone comes back to you checked, cleaned and erased (which
can be a big liability) in an OEM or your brand retail box. You will see a much higher sell through
and re rental rate on re-kitted items. We can also sell you just the box and chargers if you have a
store that can do it themselves.
4. Get a down payment.
Again, common sense to most RTO dealers but we all know that sometimes the
temptation or pressure to get a rent can end up costing you a $1000 iPhone. High end Apple and
Android phones are fairly easy to sell on Craigslist/eBAY and eBay because of the high demand. Make
sure your customer has some skin in the game.
5. Use a locking service for contacting/locking past due or lost/stolen phones.
We recommend
Senco Solutions. They currently work with many RTO dealers and provide the service of disabling
ustomer loses or doesn't make their scheduled payment. You can work
ith them directly or through Leopard Mobility.
6. Buy the warranty replacement plan with every phone.
This eliminates ALL service costs in the
cell phone category. Leopard Mobility has partnered with Cell Brokerage to provide 1-year OVERNIGHT
replacement of covered devices!! Cell Brokerage is backed by AIG Insurance and this warranty
covers against mechanical failure, water damage, physical damage, AND iCloud/Google lock!! If your
customer breaks their phone 10 times in a year- you get 10 replacements!
This is truly a no brainer… here is the math:
Samsung S20+ phone cost to dealer is $728. 1 year
Cell Brokerage replacement warranty for the S20+ is $149.95 with $0 deductible to the dealer. 1
screen replacement on the S20+ is $265 including labor. 1 Google lock = BRICK, 1 drop in the water=
TOTAL LOSS. Many of our dealers charge the customer and extra dollar or two on their LDW or Club
Plan to recoup the warranty cost. Many dealers also charge a deductible of $20-$40 when their
customers have a claim, just like the carriers do. So not only are you AND your customer covered
the entire time the phone is in your system, but you can also make the warranty
cost little or
nothing.
Many dealers sell the remainder of the warranty to the customer when they pay off early, which also
mitigates the cost. This takes away most of the pain points associated with renting phones! It also
keeps your customers coming back to you.
7. Give or sell your customer a case and screen protector.
Protective cases are available for
every phone model Leopard Mobility carries for a dealer cost of $6 each. These cases retail for
$19-$29. Don't let your customer leave the store without one! Many of our dealers also retail the
cases and accessories at very high margins. Incremental revenue adds to your profit!
All of your customers have a cell phone… Are they getting it from you?
---
About the author: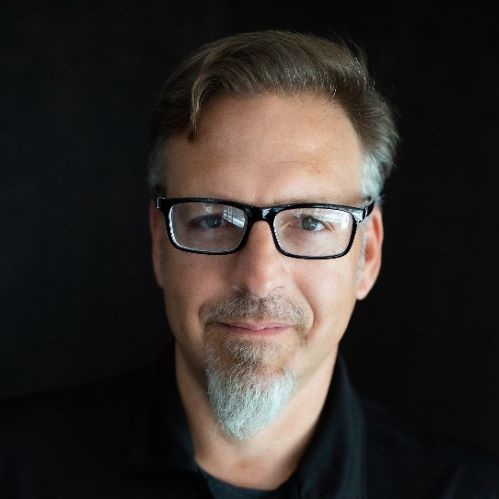 Greg Skinner is the Chief Operating Officer at Leopard Mobility and has been providing turnkey
mobile solutions to retailers for years, helping them meet the needs of their customers with the
best mobile products and service plans for the best value in the marketplace.
As a company, Leopard Mobility was started to help RTO dealers maximize profits in the cell
category. With a dedicated service team and 20+ years of combined RTO service experience, they can
answer any questions or provide additional information about how you can partner up for the phones
and tablets that your customers want. Greg can be reached directly at greg@leopardmobility.com or 214-641-
3070.